According to the U.S. Department of Justice, Elite Lab Services, LLC, an East Texas medical lab owned by Gerard and Suzanne Dengler, has settled a False Claims Act lawsuit with the federal government and will pay $3.75 million in fines for engaging in Medicare fraud.
Former Elite Lab employee Karen Malcolm filed a whistleblower lawsuit against Elite Lab under the False Claims Act, alleging that the company had falsified its mileage claims submitted to Medicare from 2010 through 2014. The suit alleged that Elite had claimed tens of thousands of miles that were never driven by Elite personnel to collect lab specimens.
Malcolm alleged that she brought the fraudulent billing practices to the attention of the Denglers in the spring of 2014 but the errors were never corrected. Malcolm subsequently resigned from the company.
Elite and the Denglers have agreed to pay $3.75 million to settle the False Claims Act lawsuit and to resolve a separate suit in which the government sought to forfeit funds and property obtained by Elite and the Denglers through fraudulent conduct.
Under terms of the final settlement, Elite cannot participate in Medicare for eight years. Gerard Dengler Is excluded from participating in Medicare for 10 years and Suzanne Dengler is excluded for eight years.
The False Claims Act allows whistleblowers to be awarded a share of the recovery in these cases; Malcolm will receive 21% of the recovery, a total of $787,500.
Do you have information about a company that has been fraudulent in their actions? Has anyone made a claim against the company that concerns deceitful practices or fraud? Before deciding if you should come forward and make a claim, you should first contact an experienced whistleblower attorney.
The attorney will be able to find out if you are the first to file, which is very important because of the "First to File Rule" that prevents a whistleblower from filing a claim that has already been filed by another party. This means that if you have information about a company, you shouldn't wait to speak with a whistleblower attorney.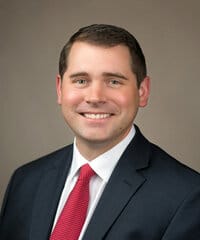 Justin is an attorney at Roberts & Roberts and focuses his practice on mass tort litigation, where he specializes in helping individuals who are harmed by recalled or unsafe pharmaceutical drugs and medical devices. He has earned recognition as a "Top 40 Under 40" Trial Lawyer by the National Trial Lawyers. Prior to joining Roberts & Roberts, Justin served as an attorney in all three branches of Texas's state government, including as a Briefing Attorney on the Texas Supreme Court. He also represented electric and natural gas utilities in complex regulatory proceedings before the Public Utility Commission of Texas and the Railroad Commission of Texas. Justin is a published author in the St. Mary's Law Journal.
Share This