Negligent food poisoning cases require special proof in order to show liability of a defendant. In these instances, generally a plaintiff must prove at least that:
He/she suffered an illness
An organism that caused the illness existed
There is a connection between the organism and the actual illness
The defendant was responsible for the illness
Common symptoms of food poisoning include nausea, vomiting, chills, and diarrhea. However, proving that you became sick simply after eating food is not nearly enough. There are other diseases like the flu that have similar symptoms to food poisoning. Thus, additional facts must be proven to hold a defendant liable.
Plaintiffs will need to demonstrate a high probability that the food poisoning was caused by some conduct of the defendant, rather than mere coincidence.
For example, it is usually not enough to establish timing and the possibility of food poisoning. In many cases, the specific organism that caused the illness must be found even though various circumstances may make it difficult, if not impossible, to find sufficient medical proof.
However, some courts do accept circumstantial evidence to at least prove a reasonable inference of food poisoning and will allow recovery if all other rational explanations can be eliminated.
Even if one can show that a particular organism caused the illness, he/she must still prove that the defendant was responsible for the food contamination. This is difficult because the defendant often has more control of the evidence, particularly if the food consumed was prepared at the defendant's business.
Instead, a plaintiff may attempt to use the doctrine of res ipsa loquitur ("the thing speaks for itself"), where circumstantial evidence can be used to prove that the defendant acted unreasonably. Courts differ in how much evidence is needed in order to apply the res ipsa doctrine, but typically a plaintiff must show:
He/she would not have become ill but for the defendant's negligence
The defendant must have had exclusive control of what caused the harm (food)
The injury does not ordinarily occur without some sort of negligence
If you or someone you love has been injured as a result of negligence, our Texas personal injury attorneys have the experience and resources to help you through this difficult time and obtain just compensation for your injuries. Please call 800-248-6000 or contact us for a free consultation.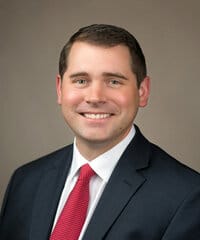 Justin is an attorney at Roberts & Roberts and focuses his practice on mass tort litigation, where he specializes in helping individuals who are harmed by recalled or unsafe pharmaceutical drugs and medical devices. He has earned recognition as a "Top 40 Under 40" Trial Lawyer by the National Trial Lawyers. Prior to joining Roberts & Roberts, Justin served as an attorney in all three branches of Texas's state government, including as a Briefing Attorney on the Texas Supreme Court. He also represented electric and natural gas utilities in complex regulatory proceedings before the Public Utility Commission of Texas and the Railroad Commission of Texas. Justin is a published author in the St. Mary's Law Journal.
Share This