Under the whistleblower provisions of the False Claims Act (FCA), private citizens can file a lawsuit on behalf of the United States government and share in the financial recovery. This is known as a qui tam lawsuit. Whistleblowers are eligible to receive a portion — typically between 15-25% — of any recovered funds.
Whistleblowers are protected by the FCA against being fired, demoted, suspended or threatened by employers as a result of filing an FCA complaint. If an employer is found to have retaliated against a whistleblower, they may be liable for back pay, interest and any other compensation due as a result of damage or loss the whistleblower may have suffered as a result of filing an FCA claim.
According to the U.S. Department of Justice, there was more than $4.7 billion in settlements and judgments obtained against individuals and companies for FCA cases in 2016. Whistleblowers were awarded a total of $519 million in claims.
If you have information about a company that has been fraudulent in their actions, you should first contact an experienced whistleblower attorney before deciding if you should come forward and make a claim. The attorney will be able to find out if you are the first to file, which is very important, as there is a rule that prevents a whistleblower from filing a claim if someone else has already filed. If you have information about a company, you shouldn't wait to speak with an attorney. You should call immediately because if someone else files before you, you could miss out.
Qui tam litigation is a highly technical, complex area of the law. If you are considering filing a qui tam action, you should choose an attorney with the experience and resources to see your case through to the end.
The attorneys of Roberts & Roberts have the skill, experience and resources to fully investigate any FCA claim. If you have a question about filing a False Claims Act case, please call 800-248-6000 or contact us for a free consultation.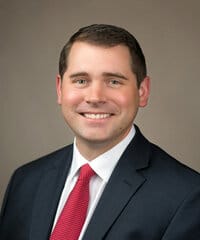 Justin is an attorney at Roberts & Roberts and focuses his practice on mass tort litigation, where he specializes in helping individuals who are harmed by recalled or unsafe pharmaceutical drugs and medical devices. He has earned recognition as a "Top 40 Under 40" Trial Lawyer by the National Trial Lawyers. Prior to joining Roberts & Roberts, Justin served as an attorney in all three branches of Texas's state government, including as a Briefing Attorney on the Texas Supreme Court. He also represented electric and natural gas utilities in complex regulatory proceedings before the Public Utility Commission of Texas and the Railroad Commission of Texas. Justin is a published author in the St. Mary's Law Journal.
Share This