Home » Safety Alerts » Q&A Video Library » Auto Accident Questions (videos) » What if the Other Driver Has No Insurance?
What if the Other Driver Has No Insurance?
What if the other driver who hit me has no insurance?  What should I do? Contact our accident lawyers anyway. There may be insurance that is not readily apparent, maybe the driver was on the job, maybe there was a defect in the car that caused the wreck, or perhaps the car is registered to another owner. In addition, we would be happy to review your own insurance policy to make sure that you're getting all the benefits you're entitled to.
Free Consultation
You have nothing to lose by letting our attorneys advise you of your options. For a free, immediate attorney review of your case, contact us using the form below or call us at (903) 597-6000.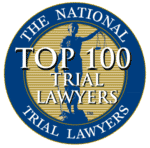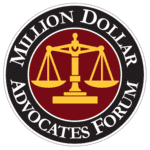 From one former client:
"I am so happy to have chosen the best law firm around. The staff is amazing in handling your questions promptly. I hope I don't ever need them again, but if I do, there is no question I will be back. Thank y'all so much for helping me." - Heather N.