Home » Safety Alerts » Q&A Video Library » Auto Accident Questions (videos) » "What is tail swing in regard to log trucks?"
"What is tail swing in regard to log trucks?"
Log trucks are 18 wheelers too. Like many 18 wheelers and large trucks, log trucks present certain hazards. There is a unique hazard to log trucks though, and that is called "tail swing." It is a recognized hazard in the logging industry that needs to be watched out for. Here at Roberts & Roberts, we not only specialize in large commercial truck and 18 wheeler accidents, we also specialize in helping people involved in logging truck accidents. Simply put, we are specialist 18-wheeler accident attorneys.
Free Consultation
You have nothing to lose by letting our attorneys advise you of your options. For a free, immediate attorney review of your case, contact us using the form below or call us at (903) 597-6000.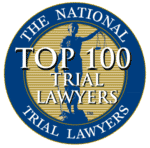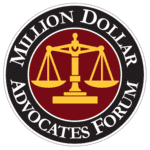 From one former client:
"I am so happy to have chosen the best law firm around. The staff is amazing in handling your questions promptly. I hope I don't ever need them again, but if I do, there is no question I will be back. Thank y'all so much for helping me." - Heather N.