Home » Safety Alerts » Q&A Video Library » Common Legal Questions (videos) » Now That My Lawsuit is Filed, What is the Next Step?
Now That My Lawsuit is Filed, What is the Next Step?
Now that my lawsuit is filed, what is the next step? Generally, the next step is filling out written questions under oath regarding your injuries and any claim you may have for loss of income due to the accident. Following that, you may be asked to also answer those same types of questions under oath in what is called an oral deposition but rest assured, we meet with you and prepare you thoroughly for each step of this process as we work towards resolving your case.
Free Consultation
You have nothing to lose by letting our attorneys advise you of your options. For a free, immediate attorney review of your case, contact us using the form below or call us at (903) 597-6000.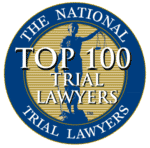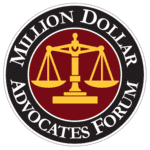 From one former client:
"I am so happy to have chosen the best law firm around. The staff is amazing in handling your questions promptly. I hope I don't ever need them again, but if I do, there is no question I will be back. Thank y'all so much for helping me." - Heather N.