A Texas man has filed suit against Bristol-Myers-Squibb and AstraZeneca in the U.S. District Court for the Southern District of Texas, alleging that the makers of Type 2 diabetes drugs Onglyza and Kombiglyze XR are responsible for his suffering from heart failure after taking the drugs for five years.
According to the suit, the plaintiff took both Onglyza and Kombiglyze XR from 2010 to 2015. He alleges that the drugs caused him to suffer congestive heart failure, heart failure and acute hypoxic respiratory failure. The suit accuses the drug makers of negligence, manufacturing a defective product, and failure to warn.
Last year, the U.S. Food and Drug Administration (FDA) asked the manufacturers to update the drug's warning label to more accurately reflect the increased risk of several dangers associated with its use, including heart failure.
Onglyza (saxagliptin) is classified as an incretin mimetic, which acts to stimulate the release of insulin to help regulate a patient's blood sugar level. It was introduced in 2009 by AstraZeneca and Bristol-Myers Squibb.
Onglyza is attractive to some patients because it doesn't cause weight gain, a common side effect in other type 2 diabetes drugs. However, one serious Onglyza side effect is an increased risk of heart failure, a serious and potentially life-threatening condition where the heart becomes too weak to pump blood throughout the body.
In February 2014, the FDA requested clinical trial data from Onglyza manufacturers to investigate the possible association between the type 2 diabetes drug and heart failure. That request followed a study published in the New England Journal of Medicine, which reported an increased hospitalization rate for heart failure among Onglyza users.
The FDA also said that it has received reports of other serious Onglyza side effects, including an increased risk for acute pancreatitis, pancreatic cancer and thyroid cancer. Both pancreatic and thyroid cancers are difficult to detect until the later stages of the disease, which makes these side effects even more dangerous for Onglyza patients.
A number of lawsuits have been filed against AstraZeneca and Bristol-Myers Squibb, alleging that the manufacturers failed to adequately inform and warn medical professionals and consumers about the serious risks associated with Onglyza.
If you have suffered injuries from an unsafe or defective medical product, the experienced product liability legal team at Roberts & Roberts is here to help with compassionate, aggressive representation. Please call 800-248-6000 or contact us for a free consultation.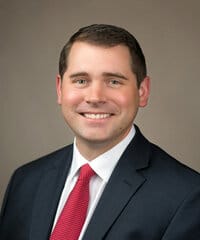 Justin is an attorney at Roberts & Roberts and focuses his practice on mass tort litigation, where he specializes in helping individuals who are harmed by recalled or unsafe pharmaceutical drugs and medical devices. He has earned recognition as a "Top 40 Under 40" Trial Lawyer by the National Trial Lawyers. Prior to joining Roberts & Roberts, Justin served as an attorney in all three branches of Texas's state government, including as a Briefing Attorney on the Texas Supreme Court. He also represented electric and natural gas utilities in complex regulatory proceedings before the Public Utility Commission of Texas and the Railroad Commission of Texas. Justin is a published author in the St. Mary's Law Journal.
Share This