One of the foundations of Texas' economy is the oil and gas industry, which is known for its boom or bust characteristics. If you have been suddenly laid off or fired from your Texas job without warning, no matter what industry it's in, you do have rights. One of these is the Worker Adjustment and Retraining Notification (WARN) Act's advance notice requirement.
The WARN Act is a federal law passed by Congress in 1984 that requires employers to provide employees with advance notice if they will be fired or laid off under certain circumstances. Generally, the WARN Act applies to companies that have 100 or more employees. The law requires that employers give employees at least a 60-day notice in the event that the employer plans to lay off or terminate a significant number of employees.
The law was intended to provide employees with notice of a pending job termination and allow them to either find new work or get training to prepare for a different job in another field of work. The WARN Act applies to all employees, including salaried and hourly, as well as supervisory or managerial employees.
Usually, there are two events that trigger a WARN Act notice:
Plant closing. A plant does not necessarily mean a physical plant. It is an "employment site" or part of a site that is shut down and causes an employment loss of 50 or more employees during any 30day period.
Mass lay-off. This is sometimes referred to as a "reduction in force" that causes employment loss at a single site of at least 500 employees or at least 50 employees during any 30-day period. The loss must make up at least one-third of the employer's total workforce.
The WARN Act details what the notice must contain and who must receive it. The notice itself is supposed to contain details about the plant closing or lay-offs, including when it will happen and whether or not it will be temporary or permanent.
If you have been fired or laid off due to a plant closing or reduction in force and did not get a WARN notice, you may entitled to compensation. This could include back pay and benefits for the period of the violation up to 60 days. If you hire an attorney and have to file suit, your employer may be responsible for paying your court costs and attorney's fees.
If you or someone you love has been injured, our Texas medical malpractice attorneys have the experience and resources to help you through this difficult time and obtain just compensation for your injuries. Please call 800-248-6000 or contact us for a free consultation.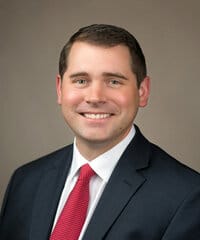 Justin is an attorney at Roberts & Roberts and focuses his practice on mass tort litigation, where he specializes in helping individuals who are harmed by recalled or unsafe pharmaceutical drugs and medical devices. He has earned recognition as a "Top 40 Under 40" Trial Lawyer by the National Trial Lawyers. Prior to joining Roberts & Roberts, Justin served as an attorney in all three branches of Texas's state government, including as a Briefing Attorney on the Texas Supreme Court. He also represented electric and natural gas utilities in complex regulatory proceedings before the Public Utility Commission of Texas and the Railroad Commission of Texas. Justin is a published author in the St. Mary's Law Journal.
Share This