Fumigants are dangerous substances where, if inhaled, can cause serious injury or even death. Many people file lawsuits that claim injury from coming into contact with fumigants. In many cases, these claims arise as a result of harm suffered due to inadequate warning about the fumigating process.
In a residential setting, those who may come into contact with the fumigant include:
The property owner
Anyone who goes into the property
Fumigating company employees
If you get sick after your home has undergone fumigation, you have a few ways to seek recourse.
Strict Liability
Under strict liability, you have to simply show that you were injured. The reasoning is that there is an inherent danger in home fumigation with hazardous chemicals, an activity that is considered ultra-hazardous.
If the fumigation company is held liable, you can also be held liable if someone else came into your home and got sick (third party injuries). However, you can only be held liable if the fumigator did not exercise due diligence in preventing exposure of the fumigants to third parties.
Generally, you wouldn't need to go so far as to find out the methods employed by the fumigator. Instead, only reasonable precautions need to be taken to protect third parties from exposure.
Negligence
If you feel your injury is due to the fumigator's negligence, you have to prove fault. You have the burden of showing that the injury was actually caused by the defendant's negligence, whether this is a negligence claim or strict liability claim.
Generally, you will have to get a medical expert's testimony to show that a particular fumigant can cause damage to humans and that the fumigant caused the injury. Without proving this, you'll probably lose the case.
Some states recognize "contributory negligence" as a defense. This is where the plaintiff's injuries resulted from his own actions despite precautions taken by the defendant.
For example, if the fumigator and you made reasonable efforts to keep people away from the house, yet someone forced himself inside and became ill, neither the fumigator nor you will be held liable.
If you or someone you love has been injured as a result of an accident, our Texas personal injury attorneys have the experience and resources to help you through this difficult time and obtain just compensation for your injuries. Please call 800-248-6000 or contact us for a free consultation.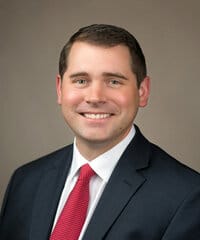 Justin is an attorney at Roberts & Roberts and focuses his practice on mass tort litigation, where he specializes in helping individuals who are harmed by recalled or unsafe pharmaceutical drugs and medical devices. He has earned recognition as a "Top 40 Under 40" Trial Lawyer by the National Trial Lawyers. Prior to joining Roberts & Roberts, Justin served as an attorney in all three branches of Texas's state government, including as a Briefing Attorney on the Texas Supreme Court. He also represented electric and natural gas utilities in complex regulatory proceedings before the Public Utility Commission of Texas and the Railroad Commission of Texas. Justin is a published author in the St. Mary's Law Journal.
Share This