If an accident is caused by a defect or poorly designed roads, the government may be liable for any resulting damages.
Usually a state agency, such as a department of transportation, will have the responsibility of implementing proper care in the design, construction, and maintenance of highways in order to protect drivers from any potential hazards.
Placement and proper maintenance of traffic signs and traffic signals are usually the responsibility of this agency. If an accident occurs due to an incorrectly placed or malfunctioning sign or signal, then liability may be assigned to the state agency.
For example, in construction zones, signs and signals should be visible so drivers can be warned of possible dangers. In some states, the level of care needed in construction zones may be greater than in others.
Streetlights
Streetlights are usually installed by the state as necessary, and typically protect the safety of people traveling on highways. In some areas, streetlights may not be mandatory to avoid danger, but they may be installed merely as an added benefit for travelers. Regardless of why they were installed, once streetlights are in existence they must be properly maintained.
Safe Conditions
The state has a duty to ensure that roadways are in safe driving condition. This includes the shoulders of highways as well as any features that were built to prevent accidents. Shoulders should be maintained in safe condition to protect drivers who intentionally or unintentionally drive onto the shoulder.
Other Responsibilities
In addition, roads should be clear of obstacles. Sometimes, the state may even be liable for the removal of obstructions on private property, such as a tree branch that is obscuring the view of a stop sign. Also, in some states the installation of guardrails that are meant to prevent uncontrollable cars from colliding with other vehicles may be mandatory.
Before liability can be imposed on a responsible state agency, it must be proven that it owned the defective property and that it had knowledge of the defect, but failed to repair it in an appropriate amount of time. As with any vehicle accident, all possible contributing factors should be considered before liability can be imposed.
If you or someone you love has been injured as a result of a vehicle accident, our Texas personal injury attorneys have the experience and resources to help you through this difficult time and obtain just compensation for your injuries. Please call 800-248-6000 or contact us for a free consultation.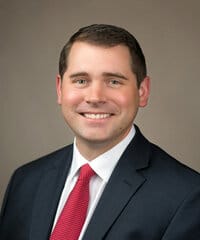 Justin is an attorney at Roberts & Roberts and focuses his practice on mass tort litigation, where he specializes in helping individuals who are harmed by recalled or unsafe pharmaceutical drugs and medical devices. He has earned recognition as a "Top 40 Under 40" Trial Lawyer by the National Trial Lawyers. Prior to joining Roberts & Roberts, Justin served as an attorney in all three branches of Texas's state government, including as a Briefing Attorney on the Texas Supreme Court. He also represented electric and natural gas utilities in complex regulatory proceedings before the Public Utility Commission of Texas and the Railroad Commission of Texas. Justin is a published author in the St. Mary's Law Journal.
Share This