A common concern among potential clients is that a settlement in their personal injury case may cause them to lose important government benefits.
If you find yourself wondering the answer to this question, please take caution because a settlement can have a profound effect on your eligibility in some situations. Fortunately, there are ways that your attorney can help you address this issue.
To be clear, your attorney should work with you to ensure that a settlement benefitsyou, rather than harms you. At Roberts & Roberts, our attorneys work diligently with our clients to ensure that this kind of situation is handled properly.
Which government benefits could be affected by a settlement?
A personal injury settlement can impact the eligibility of an individual with disabilities to receive benefits from certain government programs.
Notably, receipt of a personal injury settlement does not affect an individual's ability to collect Social Security Disability Income (SSDI) or Medicare benefits.
However, a client's acceptance of a personal injury settlement can terminate benefits such as Supplemental Security Income (SSI) and Medicaid unless certain steps are taken.
What are the potential consequences of losing government benefits?
Clearly, losing much-needed government benefits could be catastrophic for a person with disabilities.
Consider that a personal injury settlement, by design, is intended to help pay for needed medical care. In many situations, settlement funds may not be enough to cover a person's necessary medical costs for the remainder of their life.
To that end, a significant risk is the loss of a person's Medicaid benefits. Many persons with disabilities are not considered eligible for private health insurance plans. Therefore, the loss of Medicaid benefits could have dire consequences for a person with disabilities.
Consider, too, that prescription drugs can be costly without the help of insurance. Given the skyrocketing costs of prescription drugs, a person's settlement could quickly be eaten by payments for necessary medications.
A "special needs trust" can resolve this problem.
Thankfully, a personal injury lawyer can help preserve your government benefits by consulting with professionals that can transfer the settlement to a "special needs trust."
In short, a special needs trust allows the trust beneficiary to continue to receive needs-based government benefits, such as SSI and Medicaid. Additionally, the trust allows the person to have money set aside to pay for items that are not covered by their government benefits.
For example, funds in a special need trust can be set aside to help purchase a variety of important goods and services, including transportation, travel, legal services, nursing care, therapies, and educational opportunities.
Though the use of a special needs trust has its limitations, the use of a trust helps the beneficiary enjoy an increased quality of life and level of financial security by allowing them to make use of their personal injury settlement while retaining important government benefits.
As a final matter, it is important that a special needs trust is created with careful attention to the beneficiary's situation. If you are currently considering how and whether to accept a personal injury settlement, we encourage you to consult with a special needs planning attorney to determine whether a special needs trust will result in the best outcome for you.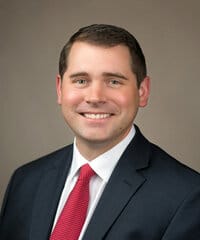 Justin is an attorney at Roberts & Roberts and focuses his practice on mass tort litigation, where he specializes in helping individuals who are harmed by recalled or unsafe pharmaceutical drugs and medical devices. He has earned recognition as a "Top 40 Under 40" Trial Lawyer by the National Trial Lawyers. Prior to joining Roberts & Roberts, Justin served as an attorney in all three branches of Texas's state government, including as a Briefing Attorney on the Texas Supreme Court. He also represented electric and natural gas utilities in complex regulatory proceedings before the Public Utility Commission of Texas and the Railroad Commission of Texas. Justin is a published author in the St. Mary's Law Journal.
Share This