If you are injured in a car accident and you are not at fault, you may be compensated for damages and losses resulting from the accident. This may include the cost of repairs as well as your medical bills and other expenses that are necessary to restore you to the same quality of life you enjoyed before the accident occurred.
At the outset, we strongly recommend that you consult with a car wreck lawyer to discuss your options. A study by the Insurance Research Council, which is the insurance industry's research group, has found that insurance companies will pay 3.5 times less on average to a victim is not represented by a lawyer, than to one who is represented by a lawyer.
For property damage, you may be compensated for:
Car repair cost
If the car is a total loss, the value of the car prior to the accident
Any towing or storage fees
Rental car fees, if necessary
Value of any other personal property that may have been in the accident
Loss of use for every day you were without a car
For bodily injury, you may be compensated for:
Medical expenses
Loss of wages
Pain and suffering
Physical impairment or disability
Mental anguish
Inconvenience
Disfigurement
Loss for the enjoyment of life
Aggravation of a pre-existing condition if you had a prior injury
In calculating the amount of compensation for bodily injury, both present and future damages are taken into consideration. Anyone injured in a car accident should consult with a personal injury lawyer immediately to protect their rights to fair compensation for their injuries.
If you or a loved one has suffered an injury, the experienced personal injury legal team at Roberts & Roberts is here to help with compassionate, aggressive representation. Please call 800-248-6000 or contact us for a free consultation.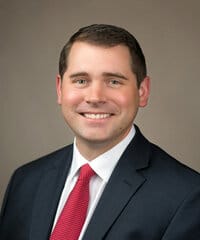 Justin is an attorney at Roberts & Roberts and focuses his practice on mass tort litigation, where he specializes in helping individuals who are harmed by recalled or unsafe pharmaceutical drugs and medical devices. He has earned recognition as a "Top 40 Under 40" Trial Lawyer by the National Trial Lawyers. Prior to joining Roberts & Roberts, Justin served as an attorney in all three branches of Texas's state government, including as a Briefing Attorney on the Texas Supreme Court. He also represented electric and natural gas utilities in complex regulatory proceedings before the Public Utility Commission of Texas and the Railroad Commission of Texas. Justin is a published author in the St. Mary's Law Journal.
Share This