In the Internet age, stalking has become an increased concern. Because of the Internet and social media, stalking is no longer limited to physically following someone or making harassing phone calls. Stalking can lead to a serious disruption of the victim's life, and cause the victim to suffer severe emotional distress. Accordingly, recent laws have provided more protection against stalkers.
Until recently, stalking was addressed as a form of harassment or nuisance. Some states — including Texas — have enacted anti-stalking statutes that specifically address the issue of stalking, and have created a specific cause of action for stalking.
Under these anti-stalker statutes, stalking is harassment, and includes contacting, following, annoying and/or threatening someone. A victim must reasonably be in fear of his or her safety, or of that of an immediate family member, or even the safety of someone who lives with the victim.
The victim must also establish that the defendant engaged in a pattern of conduct that would amount to stalking. One telephone call or personal appearance at work will usually not suffice. The defendant must also have threatened the victim in such a way that the victim genuinely was in fear. Furthermore, the threats must be aimed at a specific person and not be general in nature.
In drafting anti-stalking laws, state legislatures have recognized that technology has increasingly made contact easier. Current anti-stalking laws encompass many devices used for stalking, including cell phones and computers.
Of course, the threats or harassment made by a stalker must be credible, and without a legitimate purpose. Simple contact alone is not enough, and the threats must be such that severe emotional distress is a reasonable consequence.
In Texas, stalking is a Third Degree Felony unless there is a prior conviction for stalking. In that case, it is upgraded to a Second Degree Felony.
In addition, a stalker may be liable for general damages such as emotional distress, medical treatment related to the emotional distress, and perhaps punitive damages. The defendant may also be subject to an order prohibiting him or her from engaging in further conduct or contact with the victim.
If you or a loved one has suffered an injustice or an injury, the experienced personal injury legal team at Roberts & Roberts is here to help with compassionate, aggressive representation. Please call 800-248-6000 or contact us for a free consultation.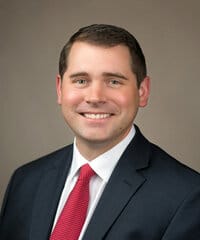 Justin is an attorney at Roberts & Roberts and focuses his practice on mass tort litigation, where he specializes in helping individuals who are harmed by recalled or unsafe pharmaceutical drugs and medical devices. He has earned recognition as a "Top 40 Under 40" Trial Lawyer by the National Trial Lawyers. Prior to joining Roberts & Roberts, Justin served as an attorney in all three branches of Texas's state government, including as a Briefing Attorney on the Texas Supreme Court. He also represented electric and natural gas utilities in complex regulatory proceedings before the Public Utility Commission of Texas and the Railroad Commission of Texas. Justin is a published author in the St. Mary's Law Journal.
Share This