If you are riding in a car driven by a family member, can you sue if he or she causes an accident and you are injured? Also, if you are the driver, are you protected from being sued by other family members who are injured as a result of your driving?
Spousal Suits
In some states, married couples are viewed as "whole units," as opposed to two separate units, and subsequently are not permitted to sue one another for negligence in a vehicle accident. However, many states do allow these types of lawsuits, including Texas. One spouse may be able to receive compensation for damages from the other spouse's insurance company.
Parent-Child Suits
Generally, the same "whole unit" rule applies to a parent and child suing one another. Some states allow it, while others do not. Others have exceptions that allow a parent and child to sue one another, usually in cases that involve:
An emancipated child
A wrongful death
Assault and battery
Also, in some states, if a parent causes accident-related injuries to his/her child, the other parent may be able to sue the driver parent for medical expenses.
Other Relationships
Usually, a stepparent and stepchild are permitted to sue one another for negligence because they are not biologically related. In addition, lawsuits among siblings are usually permitted. In most states, siblings are permitted to sue one another for negligence related to vehicle accidents.
The law pertaining to suing other family members for vehicle accident injuries varies from state to state, and sometimes changes within a state. Before taking any action regarding such a case, it would be best to learn about the laws in your state as well as where the accident occurred.
The attorneys of Roberts & Roberts have the skill, experience and resources to fully investigate any serious accident or death.  If you have a question about an accident involving a serious injury or fatality, please call 800-248-6000 or contact us for a free consultation.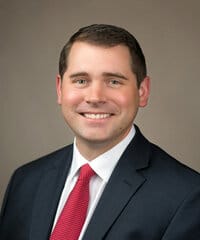 Justin is an attorney at Roberts & Roberts and focuses his practice on mass tort litigation, where he specializes in helping individuals who are harmed by recalled or unsafe pharmaceutical drugs and medical devices. He has earned recognition as a "Top 40 Under 40" Trial Lawyer by the National Trial Lawyers. Prior to joining Roberts & Roberts, Justin served as an attorney in all three branches of Texas's state government, including as a Briefing Attorney on the Texas Supreme Court. He also represented electric and natural gas utilities in complex regulatory proceedings before the Public Utility Commission of Texas and the Railroad Commission of Texas. Justin is a published author in the St. Mary's Law Journal.
Share This