If you've ever been in a car accident, dealing with its aftermath can be confusing and worrying. Who will pay for the damage to you? To your vehicle? What if you were partially at fault? Do you need to accept the insurance company's offer? Do you need help from an attorney? These are all common questions and we're here to clear up any misunderstandings you may have about car accident claims.
Handling the claim yourself
If you have only minor injuries and the harm to your vehicle is also minor, you may be able to handle the claim on your own, without the help of a car accident lawyer in some cases.
In those situations, you can try to work directly with the adjusters from the insurance companies to quickly resolve your claim. The adjuster will make you an offer to settle your claim, which you can either accept, or not.
You do not have much bargaining power when handling your claim on your own without the help of an injury lawyer. If you reject the adjuster's offer as unfair, you may want to contact an injury lawyer to proceed with your claim.
However, don't make the same mistake as many others and attempt to handle your claim alone while thinking you are "saving" money in attorney fees. It has been our experience that a high majority of claims settled with the assistance of a capable injury lawyer results in the client receiving a larger "net" check — even with attorney fees — than they would receive on their own.
When you're partially at fault
Most states have contributory negligence statutes that allow plaintiffs who may be partially at fault in an accident to still recover damages for a personal injury claim and Texas is one of them.
Texas is one of 20 states that recognize what is known as the "51% Bar Rule." Under this rule, a plaintiff is not entitled to any compensation if he or she is more than 50% at fault in an accident. In other words, if you are involved in an accident, you can only be compensated if the other driver was 50% or more at fault. If you were less than 50% at fault, you can still be compensated for your personal injury claim.
Documenting your accident
While the police do need to file an accident report, the thoroughness of their investigation can vary. This is why it is important that you document as much as you can immediately following the accident, including taking photos with your phone and writing down a detailed description as soon as possible.
Injuries that crop up well after the accident
Sometimes injuries don't crop up until some time after the initial trauma from an accident. To be sure your rights are fully protected, you should contact a car accident attorney immediately following your accident to help establish the chain of events.
How an attorney can help
In most cases you should net out more money even when you pay an injury lawyer than if you handle the claim yourself. Many insurance adjusters will tell you that you don't need to hire an attorney, or that you will end up with more money if you handle your claim by yourself.
The truth they don't want you to know is this: statistics reveal that most people who hire injury attorneys will have more take-home money than people with the same injuries and damages who choose to handle their claims themselves.
And not just a little bit more – victims represented by a lawyer receive up to 3 1⁄2 times more settlement money, as reported by the Insurance Research Council (IRC), although all cases are different and results vary.
If you or someone you love has been injured as a result of an accident, our Texas personal injury attorneys have the experience and resources to help you through this difficult time and obtain just compensation for your injuries. Please call 800-248-6000 or contact us for a free consultation.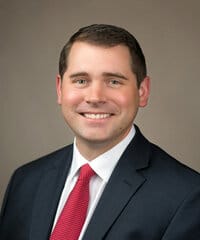 Justin is an attorney at Roberts & Roberts and focuses his practice on mass tort litigation, where he specializes in helping individuals who are harmed by recalled or unsafe pharmaceutical drugs and medical devices. He has earned recognition as a "Top 40 Under 40" Trial Lawyer by the National Trial Lawyers. Prior to joining Roberts & Roberts, Justin served as an attorney in all three branches of Texas's state government, including as a Briefing Attorney on the Texas Supreme Court. He also represented electric and natural gas utilities in complex regulatory proceedings before the Public Utility Commission of Texas and the Railroad Commission of Texas. Justin is a published author in the St. Mary's Law Journal.
Share This