Uber accidents can be damaging not only for the uber driver's vehicle, but for the passengers who were in the middle of a lift when the crash happened. Many people may not know how to respond in this unique type of situation. Since taking an Uber is a relatively new public service, riders may not know what to do after being involved in a crash. It is recommended that immediately after any car accident, Uber or not, that you see a doctor immediately. Copies or receipts of medical evaluations can prove useful if you decide to seek financial compensation for your injuries.
Here we have answered a few questions about uber accidents, to help you decide which action you should take next if it happens to you.
How should I respond at the scene of the accident?
Similar to how you would respond if you were involved in any other car accident, you will want to call the police and request an ambulance so all riders in the car can receive a medical exam. For very severe car collisions, it is possible to have sustained injuries that you do not feel entirely quite yet. In case there is a life-threatening issue such as internal bleeding or head trauma, you will want to seek medical attention. It is better to call for a medical team, than to delay any treatment you may need. By waiting hours or days later to see a doctor, your injuries may become much more complicated and have worsened.
Should I take photographs of the accident?
Yes, it is always recommended that those involved in a car crash take photographs of the car damages, the scene, visible injuries, who was in the car, and weather conditions. Make sure to also gather the following information:
The Uber driver's name, contact information, insurance company, license plate number, driver's license number and type of vehicle.
Witness names and phone numbers, as well as other form of contact.
Writing down how the accident happened while it is fresh in your mind. As time passes, important details may be forgotten.
Do I need a police report?
Always request a police report at the scene of any car accident. An official report created by law enforcement can help establish liability, and you can request a copy of the document in case you need it during your lawsuit. If you decide to file a civil lawsuit against the driver, any paperwork related to the accident can be helpful.
Do I still need witnesses if I was riding with my friends in the Uber?
The more witnesses who can account for the accident, the better. While statements from your friends can be beneficial to your case, statements from witnesses who have no relationship with you can have even more weight. In most cases, friends will try to support your claim the best that they can. A bystander has no bias and also may have seen the accident happen from a different perspective other than yours and your friends.
If you are a victim of an Uber accident, speak with an experienced attorney to help you understand your options.
—
Thanks to our friends and contributors at David Bate Law Office for their insight into personal injury law.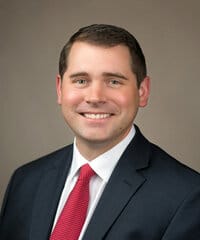 Justin is an attorney at Roberts & Roberts and focuses his practice on mass tort litigation, where he specializes in helping individuals who are harmed by recalled or unsafe pharmaceutical drugs and medical devices. He has earned recognition as a "Top 40 Under 40" Trial Lawyer by the National Trial Lawyers. Prior to joining Roberts & Roberts, Justin served as an attorney in all three branches of Texas's state government, including as a Briefing Attorney on the Texas Supreme Court. He also represented electric and natural gas utilities in complex regulatory proceedings before the Public Utility Commission of Texas and the Railroad Commission of Texas. Justin is a published author in the St. Mary's Law Journal.
Share This