If you have suffered damage to your car because of a car accident, you are undoubtedly concerned about getting a rental car while yours is being repaired. If your car has been totaled by the insurance company, you also need a rental while you search for a new vehicle. So who pays for that rental?
In Texas, you are entitled to a rental vehicle if your car is a total loss at least until the insurance company makes an offer of what they believe is the fair market value of your totaled car. This is a fairly new state law, so if your insurance company tells you differently, don't be surprised. Nevertheless, it is the law and you should get your rental car until the insurance company makes an offer on your car. As always, our accident lawyers are here to argue on your behalf with the insurance company.
If your car is repairable, then whether or not you will get a rental car you don't have to pay for yourself depends on a couple of things. If you were not at fault in the accident and the other party admits liability, their insurer should pay for your rental. If you were at fault but have rental car coverage as part of your insurance policy, your insurance company should pay for your rental. In both these scenarios, you are entitled to a rental car in the same class as your damaged vehicle.
If you were at fault and do not have rental car coverage, you will have to pay for a rental yourself. When selecting a repair shop, you have the right to determine where your car is repaired. However, you need to understand that the insurance company is only responsible for paying the cost of repairs. They are not responsible for making sure the repairs are done properly. The insurance company is not responsible if the repairs are not done well or to your satisfaction.
In repairing your car, the insurance company does not have to use the original manufacturer's parts. They can use aftermarket or even used parts. While you can insist that the insurance company use manufacturer's original equipment, you may be responsible for the difference in cost between the original equipment and the parts chosen by the insurance company.
You should also be aware that if the damage is to a newer car, you may be entitled to make a claim for diminished value. Diminished value means that even if the car is properly repaired, the value of the car has been diminished simply because it was in a collision. Many insurance companies object to this type of claim, but many courts have upheld it if the car is a newer car.
If you, or someone you know, have been injured in a car wreck and need an attorney to help with your property damage settlement, our Texas personal injury attorneys can help. Please call 800-248-6000 or contact us for a free consultation.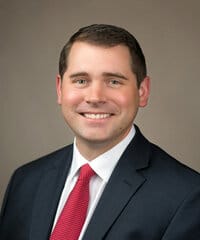 Justin is an attorney at Roberts & Roberts and focuses his practice on mass tort litigation, where he specializes in helping individuals who are harmed by recalled or unsafe pharmaceutical drugs and medical devices. He has earned recognition as a "Top 40 Under 40" Trial Lawyer by the National Trial Lawyers. Prior to joining Roberts & Roberts, Justin served as an attorney in all three branches of Texas's state government, including as a Briefing Attorney on the Texas Supreme Court. He also represented electric and natural gas utilities in complex regulatory proceedings before the Public Utility Commission of Texas and the Railroad Commission of Texas. Justin is a published author in the St. Mary's Law Journal.
Share This