It's possible to obtain a settlement for personal injury damages in installments, instead of one single payment. This plan is called a "structured settlement." It usually extends payments of a personal damage settlement over a period of years, and possibly over the entire lifespan of the receiver.
This process is common in cases where personal damages exceed $100,000, and also in cases where minors are the recipients of awards. The payments of the settlement typically include:
Medical expenses
Legal expenses
Other expenses related to the personal injury
The primary advantage of a structured settlement is that you can secure a legally binding installment plan with the party, which essentially forces the party to pay you the settlement amount in increments, until the entire amount of your settlement is satisfied.
For example, if your settlement is for $500,000, but the opposing party only earns $300,000 a year, you may not receive your entire settlement simply because it is not available. However, if you obtain a commitment to an installment plan, you may ultimately receive your total settlement amount, because it would be possible for the party to pay the entire amount over a period of time.
There are a couple of disadvantages, however. First, the annual yield may not be equal to the earning potential of a single payment settlement that could be earned through private investments. Although an installment plan should include an annual cost of living increase, it may still yield less than a private investment.
Second, the party responsible for making payments may declare bankruptcy. Although you can buy a "performance bond" that will guarantee payment from the responsible party, you'll have to pay between 2-4% of the settlement for it.
If an installment plan is agreed upon, it is important to negotiate a stipulation stating that an heir will be entitled to receive payments on your behalf in the event that your life is terminated before all payments have been made.
The attorneys of Roberts & Roberts have the skill, experience and resources to fully investigate any serious accident or death.  If you have a question about an accident involving a serious injury or fatality, please call 800-248-6000 or contact us for a free consultation.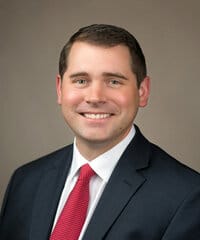 Justin is an attorney at Roberts & Roberts and focuses his practice on mass tort litigation, where he specializes in helping individuals who are harmed by recalled or unsafe pharmaceutical drugs and medical devices. He has earned recognition as a "Top 40 Under 40" Trial Lawyer by the National Trial Lawyers. Prior to joining Roberts & Roberts, Justin served as an attorney in all three branches of Texas's state government, including as a Briefing Attorney on the Texas Supreme Court. He also represented electric and natural gas utilities in complex regulatory proceedings before the Public Utility Commission of Texas and the Railroad Commission of Texas. Justin is a published author in the St. Mary's Law Journal.
Share This