The U.S. Food and Drug Administration (FDA) recently issued new guidance on warning labels and recalls for opioid medicines, a vascular patch product and a faulty catheter guide as follows:
Opioids and Benzodiazepines
Following the release of several recent research studies on opioids, the FDA said it is requiring manufacturers to add new labels that warn consumers and healthcare providers about serious risks when opioids are taken in combination with benzodiazepines. These "black box" warnings — the FDA's most severe — cover nearly 400 opioid painkillers, including oxycodone, hydrocodone and morphine; cough medicines that contain opioids; and benzodiazepines like Xanax, Valium, Versed, Ativan, Klonopin and more.
Vascu-Guard Patch
After receiving multiple reports of severe bleeding associated with the Vascu-Guard Peripheral Vascular Patch, including three deaths, the FDA issued a warning to health care professionals, stating, "The FDA is concerned that the Vascu-Guard patch may not be performing as intended and that patients who are treated with the product may be at risk for serious adverse health consequences, such as severe bleeding, hematomas, and death. After CEA surgery in particular, arterial bleeding in the neck could rapidly lead to airway obstruction, hypoxia, diminished brain perfusion, stroke and/or cardiac arrest." The agency recommended that health care professionals watch for post-surgery bleeding and discuss all treatment options with patients.
Cook Roadrunner Catheter Guide
In June 2016, Cook Medical recalled its Roadrunner UniGlide Hydrophilic Wire Guide for devices distributed between May 2, 2016 and June 17, 2016. The FDA has classified this recall as a Class 1 recall, the most serious recall that can involve serious injury and death. This catheter guide is used by physicians to insert catheters into veins and arteries not located in the chest or abdomen. The catheter guides were recalled because they potentially contained glass particles that could cause vessel damage, bleeding and the introduction of glass particles into a patient's circulatory system.
If you have suffered injuries from an unsafe or defective medical product, the experienced product liability legal team at Roberts & Roberts is here to help with compassionate, aggressive representation. Please call 800-248-6000 or contact us for a free consultation.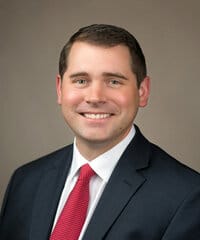 Justin is an attorney at Roberts & Roberts and focuses his practice on mass tort litigation, where he specializes in helping individuals who are harmed by recalled or unsafe pharmaceutical drugs and medical devices. He has earned recognition as a "Top 40 Under 40" Trial Lawyer by the National Trial Lawyers. Prior to joining Roberts & Roberts, Justin served as an attorney in all three branches of Texas's state government, including as a Briefing Attorney on the Texas Supreme Court. He also represented electric and natural gas utilities in complex regulatory proceedings before the Public Utility Commission of Texas and the Railroad Commission of Texas. Justin is a published author in the St. Mary's Law Journal.
Share This