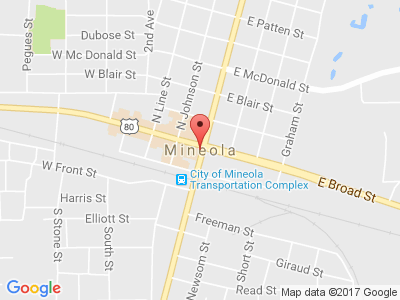 The Mineola Texas law firm of Roberts & Roberts focuses on personal injury law, including car accidents, truck accidents, defective products, workplace accidents, oilfield accidents and more. Our experienced Mineola personal injury attorneys are dedicated to seeking the maximum compensation for Mineola residents injured due to another party's negligence.
If you or a loved one has been the victim of a serious accident in Mineola, TX, due to another party's reckless or careless actions, contact the personal injury and accident attorneys at Roberts & Roberts today at 903-597-6000 or fill out our online contact form. The call costs you nothing… it could mean everything. We answer your calls 24 hours a day, seven days a week.
Mineola Area Hospitals and Medical Centers
Severe personal injuries may require significant medical treatment, and these injuries may also have a long-term or permanent effect on an injured person's life. At Roberts & Roberts, our Mineola personal injury lawyers would be happy to meet with you at your home, office or a medical facility in the Mineola area to answer your questions. We can even help our clients obtain the medical treatment they need. Hospitals serving Mineola include:
The Mineola personal injury and accident attorneys at Roberts & Roberts never charge for a visit to you at home, in the hospital or at a rehabilitation facility. Call us now for a free case evaluation or to schedule an appointment. Call us today at 903-597-6000. You can also fill out our contact form.
Courts Serving Mineola, Texas
Our Mineola, Texas, personal injury attorneys help accident victims recover the damages they are entitled to so they can move on with their lives. We are zealous advocates for our clients, whether we are negotiating or litigating a claim in court.
During the course of an accident lawsuit, you might become familiar with courts in the Mineola area. Below is a listing of some of the Texas courts that serve Mineola residents.
Contact Our Mineola Personal Injury Lawyers Today
The Mineola personal injury lawyers at Roberts & Roberts are prepared to fight to get you the maximum compensation for your serious injury. Contact our experienced Mineola accident lawyers for the help you need.
You are not obligated to pay any attorney's fee unless you are compensated. The initial consultation is also free. Call us now at 903-597-6000 or contact us online.